New adventures on Ireland
After the most lovely week at Bel-Air it was time to bid our hosts goodbye and move on to other adventures. But first I would like to take a moment and look back at my week at Bel-Air.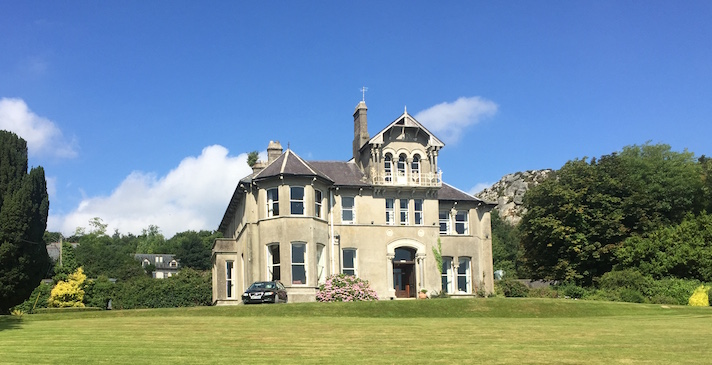 Bel-Air is such a lovely place, I always feel welcome and very well taken care of. Both horses, riders and staff always try their best to make you feel right at home. I am really going to miss it all, horses, people, and the surroundings. I would recommend Bel-Air to anyone, from people who wants to ride great horses and get more courageous around jumping to those who just wants a relaxing holiday in a beautiful place. Bel-Air is one of my paradise-places on earth and I can't wait to get back there again. But let's get back on track with the rest of our vacation.
Our plan was to pick up the rental car at the airport and drive to Galway from there. Unfortunately you couldn't rent a car without a credit card, even if you have already paid for it on the Internet. Luckily another agency allowed renting without a credit card, but at a much higher price. As we needed a car, the only thing we could do was smile and pay up. We stashed our stuff in the car and hit the road, looking for a place to eat.
Finding that place was harder than we expected. After a couple of tries, one leading us straight into some sorts of business complex, we gave up and bought some cookies and drinks at a gas stop. At the next exit I saw a Burger King sign. Oh well - you win some and you lose some.
We split the tasks in the car between us. Sabbe was our designated driver. I told her when she drove to close to the side of the road (as she wasn't used to the left side driving) and Lennart fed her and read the strange map you couldn't zoom in on (yes, it was a paper map).
Our new hotel was not the easiest to find. Well hidden behind a construction site and with a really small sign on the wall. The promised parking outside were nowhere to be found, so we parked at a nearby parking lot.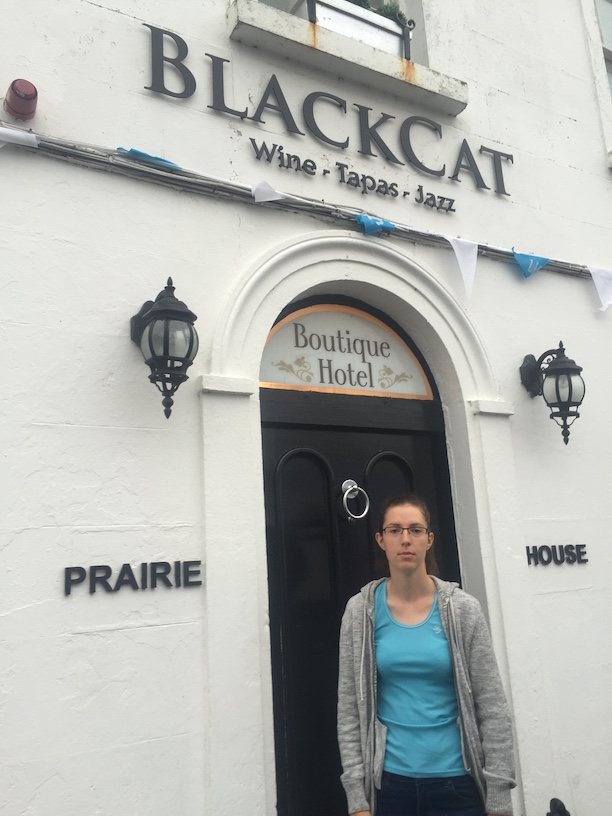 The hotel was everything Bel-Air was not. The room was small, we could hardly fit our luggage and ourselves in there. It consisted of a bed, a TV, and a bathroom (with a shower). It was moist and warm and outside the window (placed almost at the floor) cars and trucks drove by. It was noisy and I immediately felt like an animal in a cage. To make it even worse - there was no WiFi. The owner claimed to have lost the charger for the mobile broadband. We did however get the login and password for it.
The evening was spent on a restaurant with WiFi, planning the next day. Afterwards we took a walk along the beach before crashing into bed for a good nights sleep. We all looked forward to our planned sleep in.
The morning arrived far to soon. At 7 o'clock we were awoken by stones being crushed, a road being torn away and the whole hotel shaking. Not the best way to wake up. We ate a quick breakfast in a nearby cafe and started our sightseeing of Galway. We started with the Rinville Park and castle and then moved on to two more castles.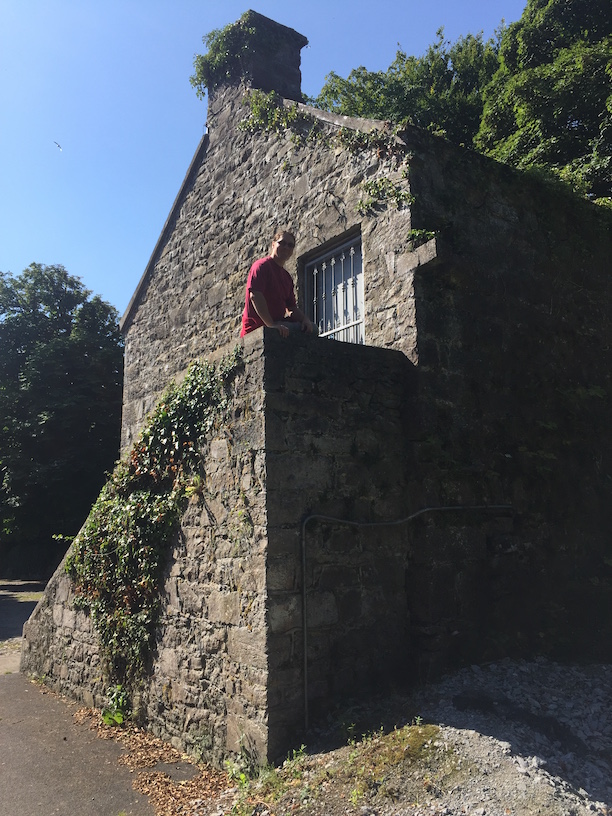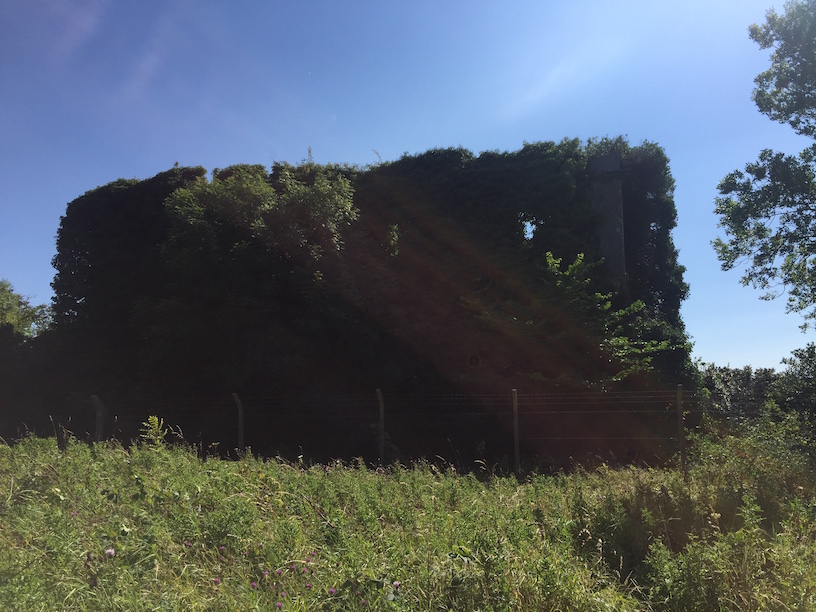 The afternoon was spent in the town of Galway, just wandering around.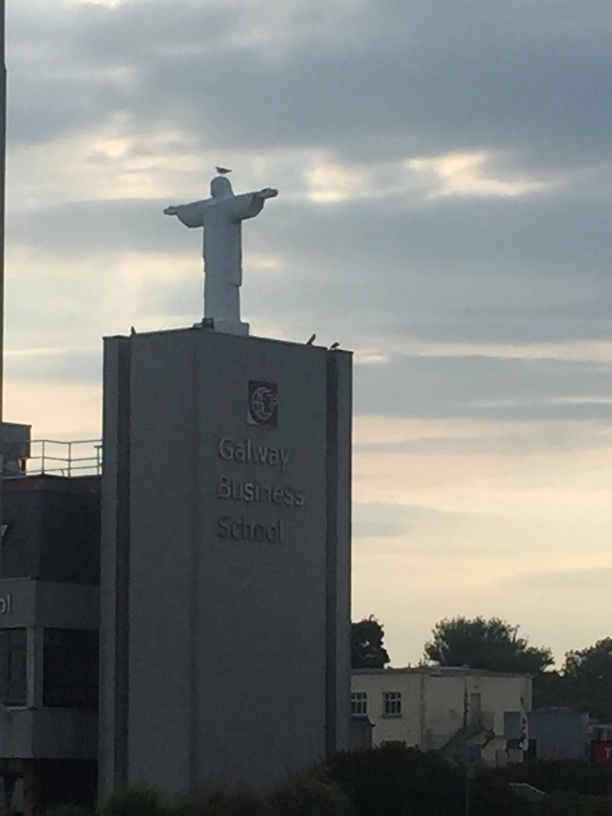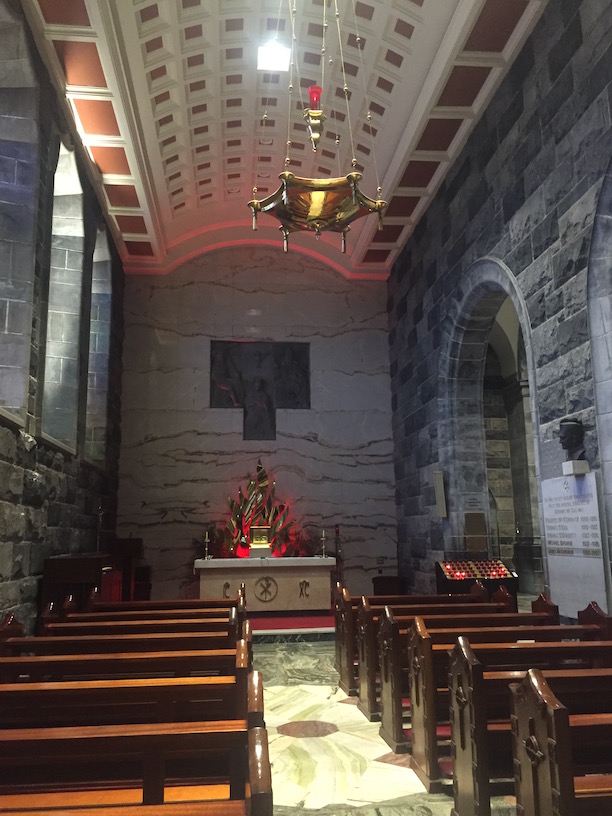 As we all were tired we went to bed early.
Next day was Wednesday and the day I had been looking forward to for a long time - the Clifden Connemara show. We got up early (but not as early as the day before, this day the constructions had paused) and started our drive to Connemara and Clifden.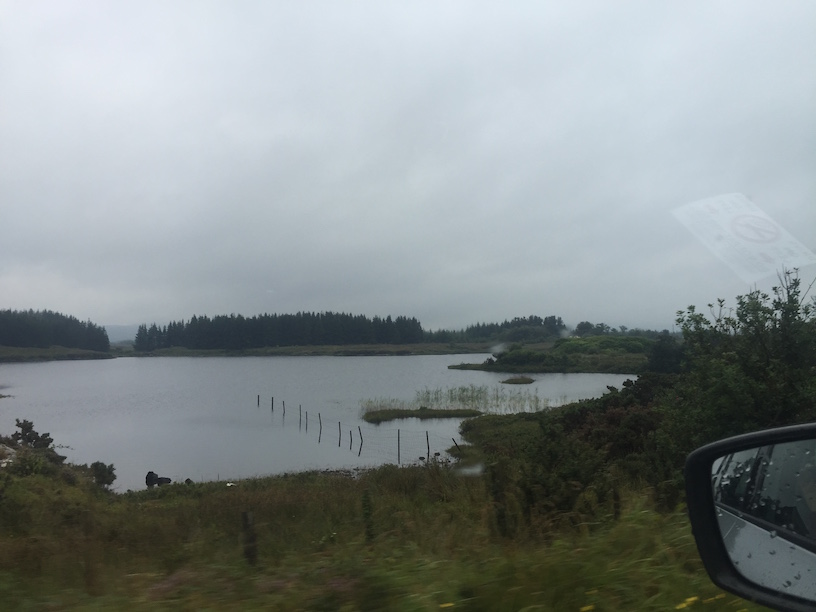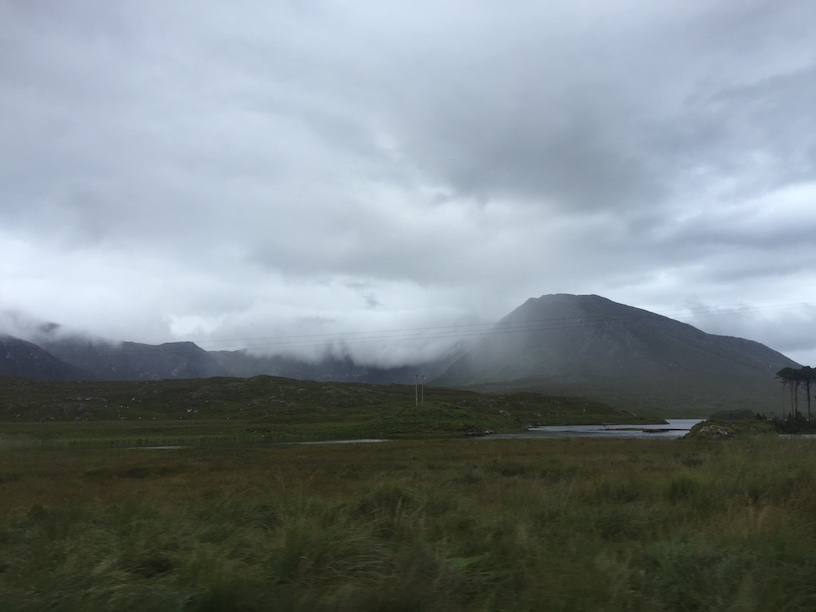 For the first time this vacation the weather wasn't on our side. Heavy clouds and rain followed us. Driving through Connemara we could see the clouds around the mountains.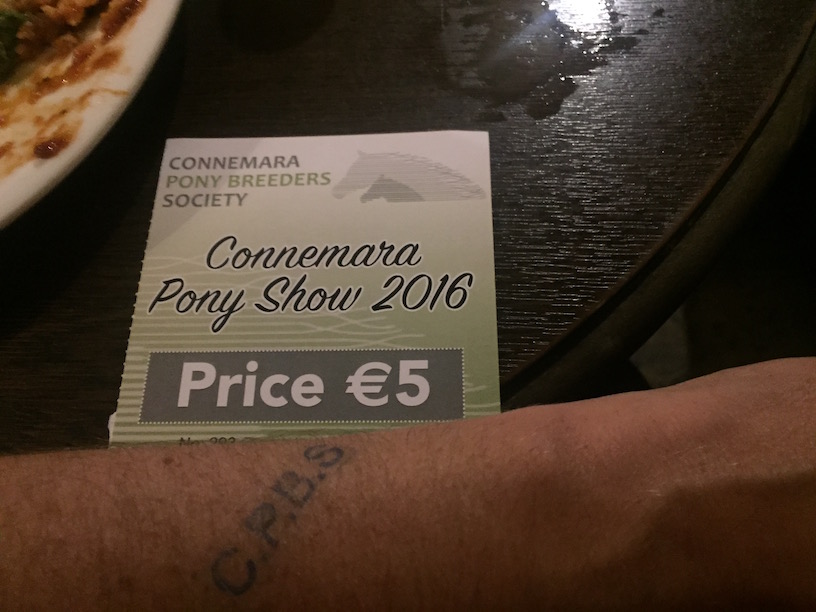 We arrived to the show just in time for lunch and after lunch they were delayed so we only watched the three year old's free jumping. Standing out in the rain wasn't really what I had in mind for the day, but at least I got to see some really nice ponies before we drove back to Galway again.
The last day on Ireland we stopped by the Tullamore Dew distillery, for a guided tour and a taste.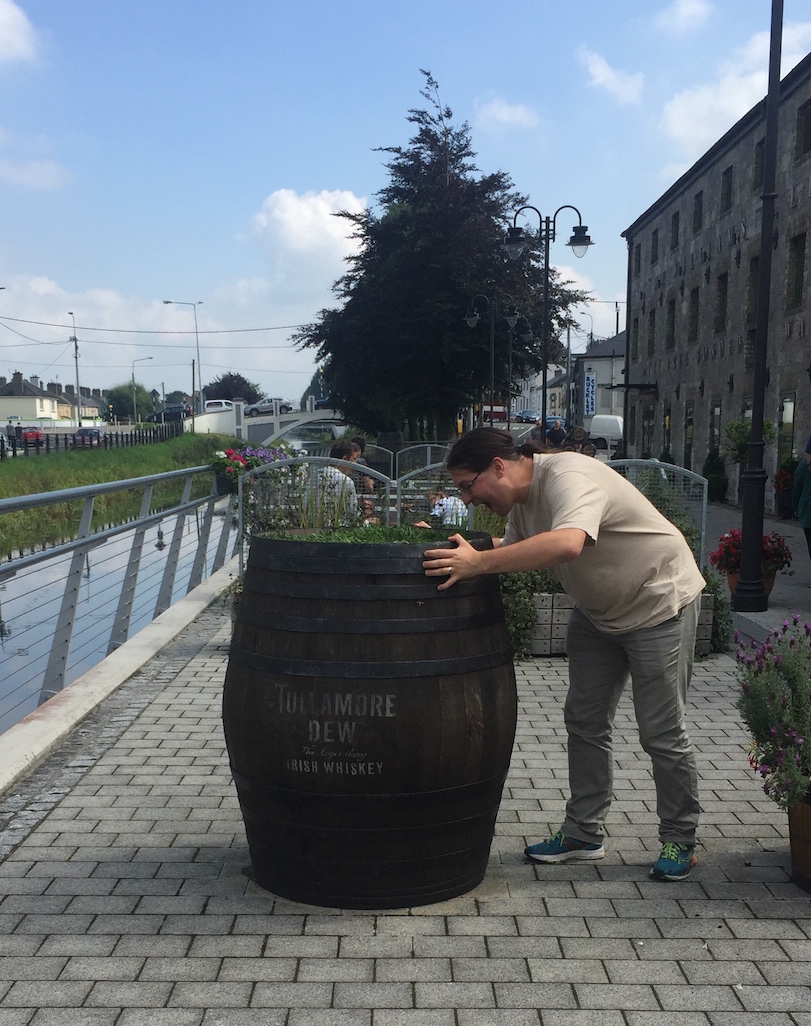 I am not a big fan of whiskey (ar anything with alcohol really) but I tried three different whiskeys and could taste a difference between them.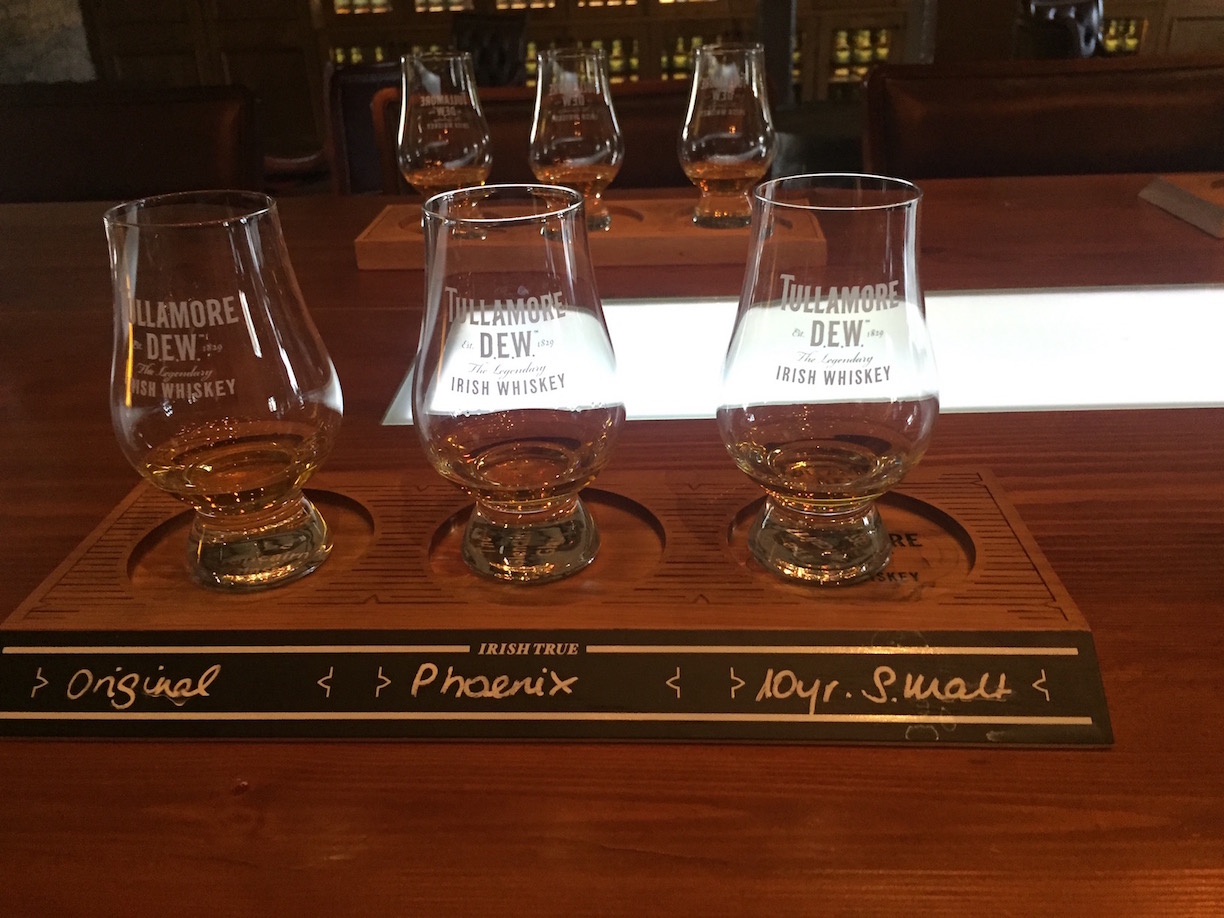 On the way to the airport we drove by the Irish National Stud, and what horse girl can just drive by a thing like that.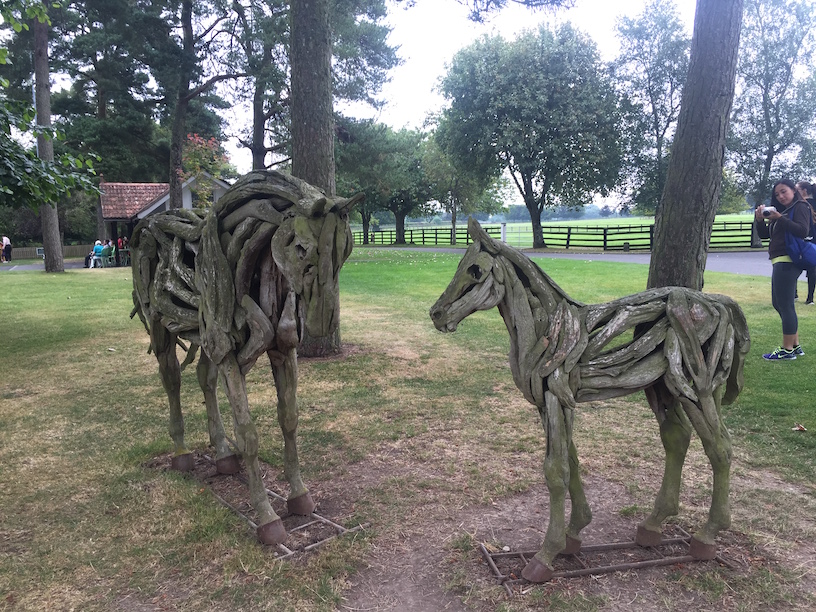 Of course we had to go in there for a look and it was just as amazing as one would imagine. The stalls were as big as three Swedish ones and every stall had windows in the ceiling so the horses could sleep under the stars, as they where meant to do.
We wandered around there for a while and then drove the last part to the airport, where we had dinner and a run to the plane. Me and Lennart were the last two people boarding the plane.