Where I begin the day by looking out the window and wishing I could jump the fences I can see others jump. I also still feel quite ok, my body not sore at all.
The day began with a steady breakfast. The breakfast has grown in size each day, going from a few slices of toast to a big Irish breakfast. As we are seven people right now, and we all were to ride at the same time we had our breakfast at 8.30, so everyone would get ample time to eat and get ready for riding at 10.
The ride started with a big field of riders and horses jumping fences in the woods and fields. I got to ride Solo, a grey mare with her eyes in different places of the head. She looks a bit weird, but is really nice to ride.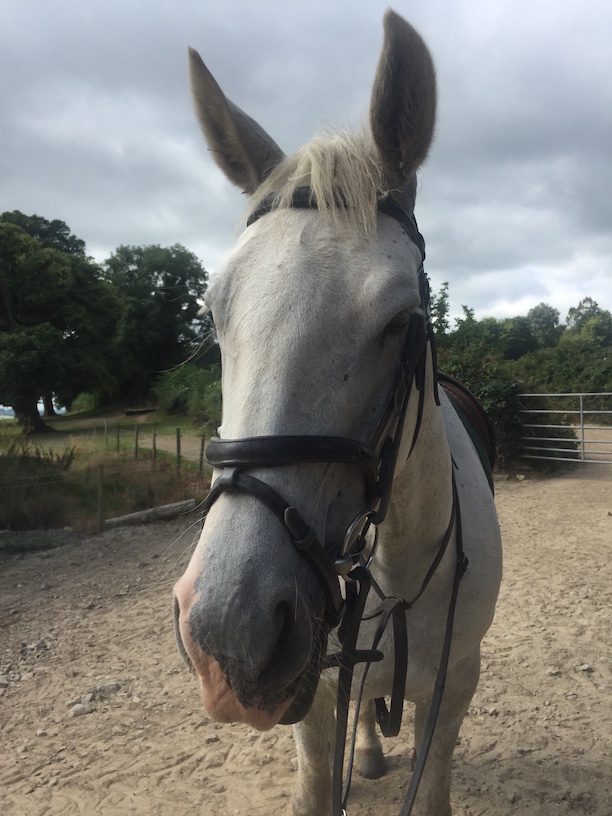 After one hour of riding all different kinds of fences both on plain ground, up- and downhill, we set out for a rather calm ride in the woods. We only got a few slow canters in and actually trotted uphill. Despite this my back was really tired from all the trotting uphill. As it turns out, trotting uphill is harder for the rider than canter uphill.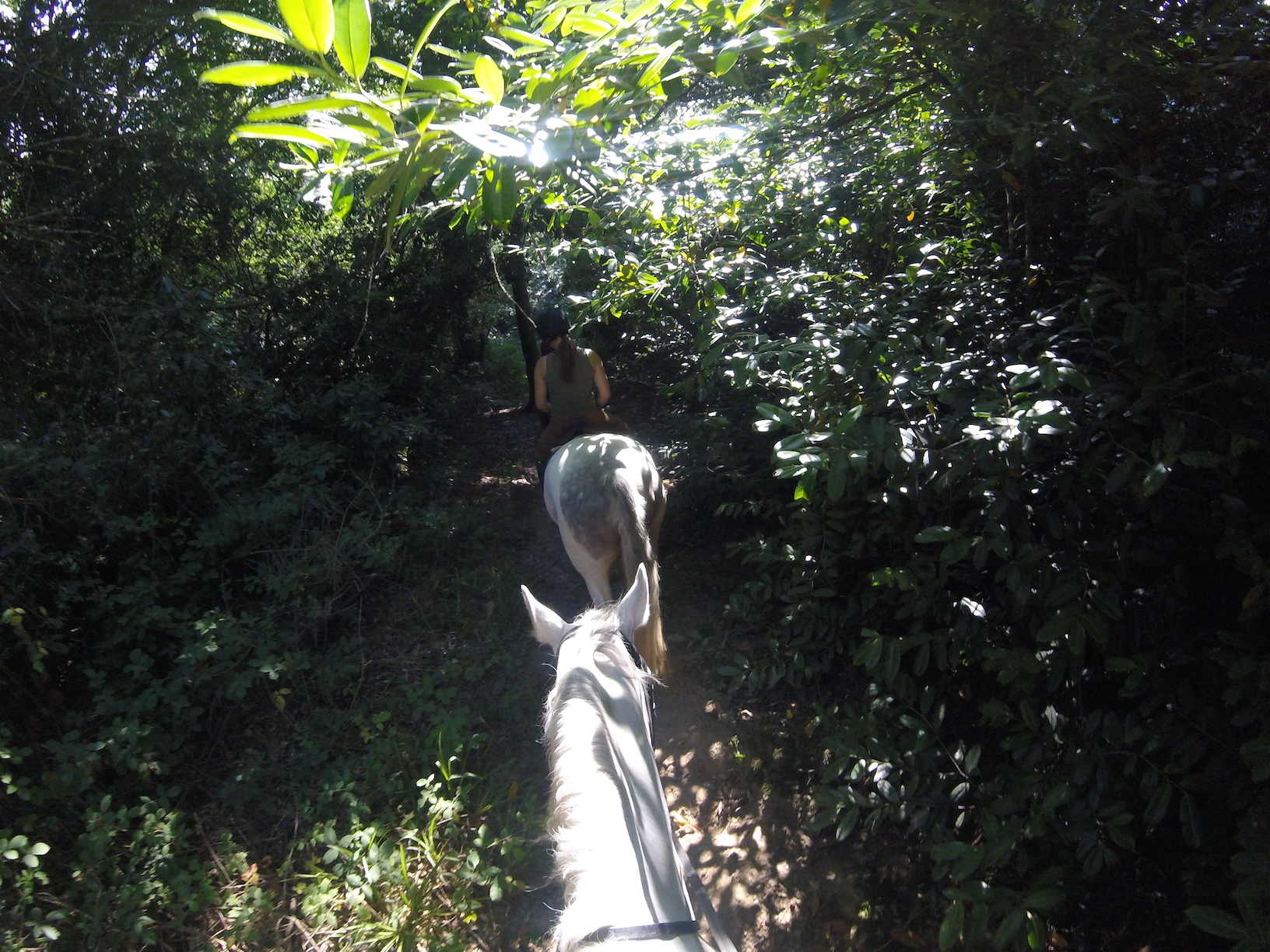 After a nice BLT sandwich and some apple tart, we got ready for our afternoon lesson. My ride for the lesson was Archie, a bay gelding I'd wanted to ride all week. We got to practise jumping up- and downhill. We also jumped some rather big logs and in and out from different fields with the fences placed in the shadow - which can be scary to a horse.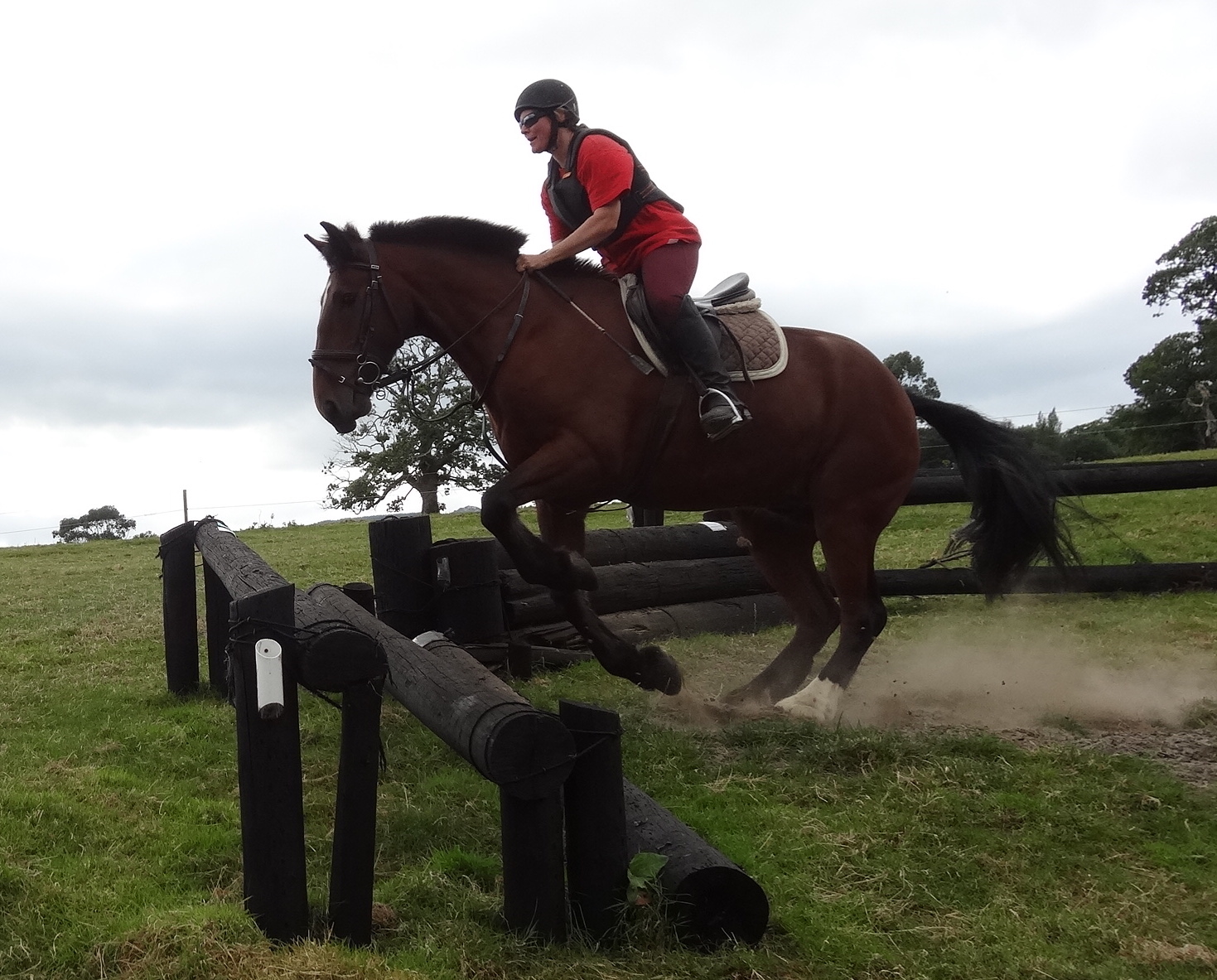 Archie was a really nice horse, but a bit insecure. He also felt a bit tired. With an insecure horse it's even more important for the rider to convince the horse he can jump all fences. Today I was not feeling that confident and Archie picked it up. He stopped at one fence, which was all my fault. I felt insecure jumping downhill and forgot to ride the last step - when he needed support the most.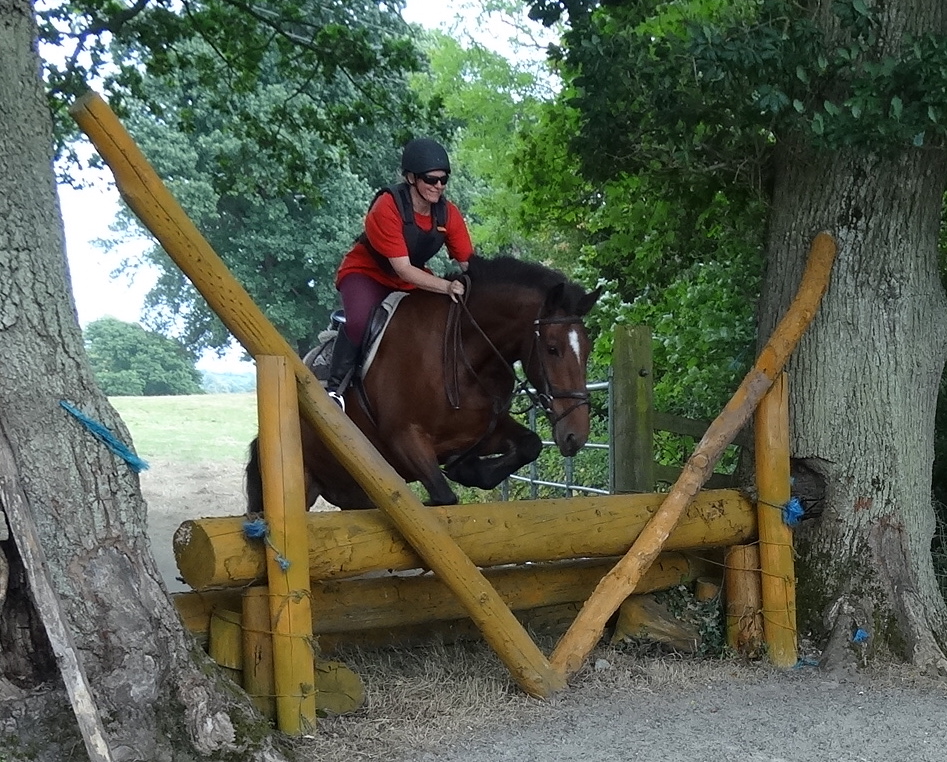 Archie is rather new here at Bel-Air and hasn't jumped all the fences. To give him some extra courage I got to ride closer to the horse before me, so he would feel more secure.
I learnt a lot this afternoon, for example that when you're going downhill for a jump you need to shorten the canter, but still keep the legs on so the horse still uses his hind legs. If you go too fast the horse might not get enough time to prepare for the jump and might stumble on it. Jumping uphill you need to get more energy from behind to make sure the horse has enough of it to make the jump. You can't just let the horse go though, you have to contain the energy and use it for the jump. I also realised just how much I stop riding when I feel insecure and I really need to work on that.
It was a great lesson, and really fun to try new fences. I wish we could get more riding and more lessons and I would really like to stay here forever and just ride. Oh, and yes, we did get to jump the fences I wished for in the morning.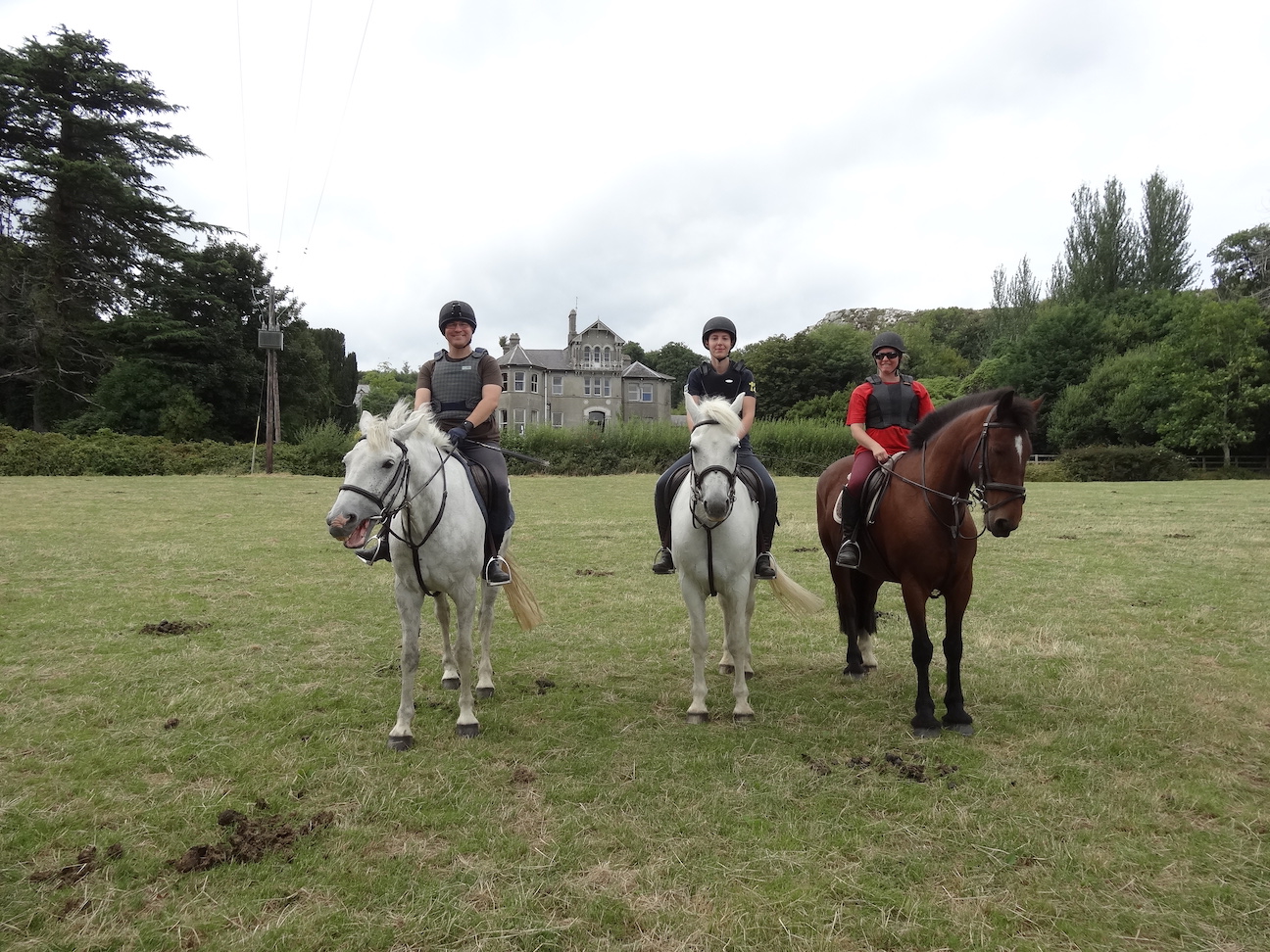 The rest of the afternoon was spent sleeping. In the evening we went to Wicklow for dinner at the Mystical Celt. I had a marvellous lamb with chips, and rhubarb with crust for dessert. We walked around in Wicklow for a while, saw the wild seal Sammy and a bat and just had a great evening.