Where two in our group needs to visit the doctor's and we jump even more fences.
But first things first, starting with the 10 o'clock ride. I got to ride the gigantic (170 cm) Rocky. Such an amazing horse! You would think a horse as big as that, with an even bigger head, would be heavy to ride, but he felt light and soft and easy to ride. I had almost no weight in my hands and he listened to my every aid. We began with jumping the fences in the forest and moved on to the fields, jumping in and out of the grove again.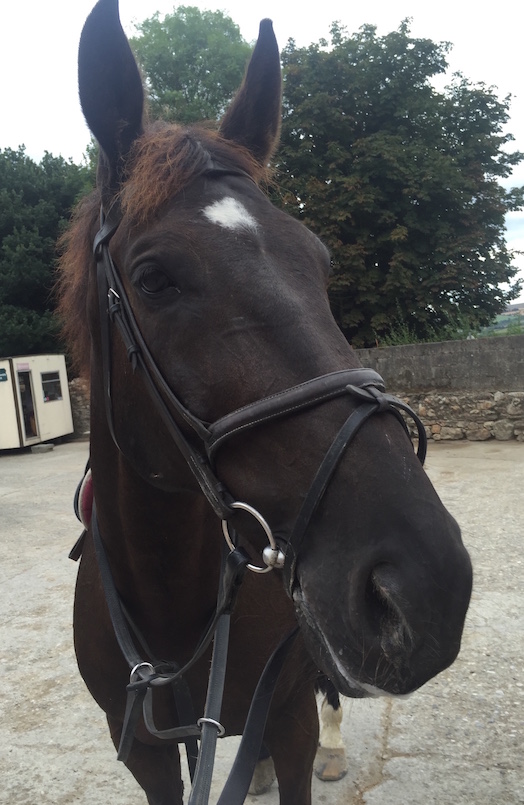 The ride out at 11 was a bit delayed due to a smaller accident in the field. Karin's horse threw his head up and hit Karin, who bit her lip. Blood was pouring out of her mouth and she needed to clean up a bit before being able to ride again. The ride was a one hour ride up the mountain, with some lovely canters uphill and some wonderful views. I wonder if you ever grow tired of these surroundings? As usual we paused for some Irish tea in the middle of the ride. Lennart had brought the Swedish version of it, a smoky Mackmyra whisky and almost everyone had a sip of it. After the short break we rode back home again.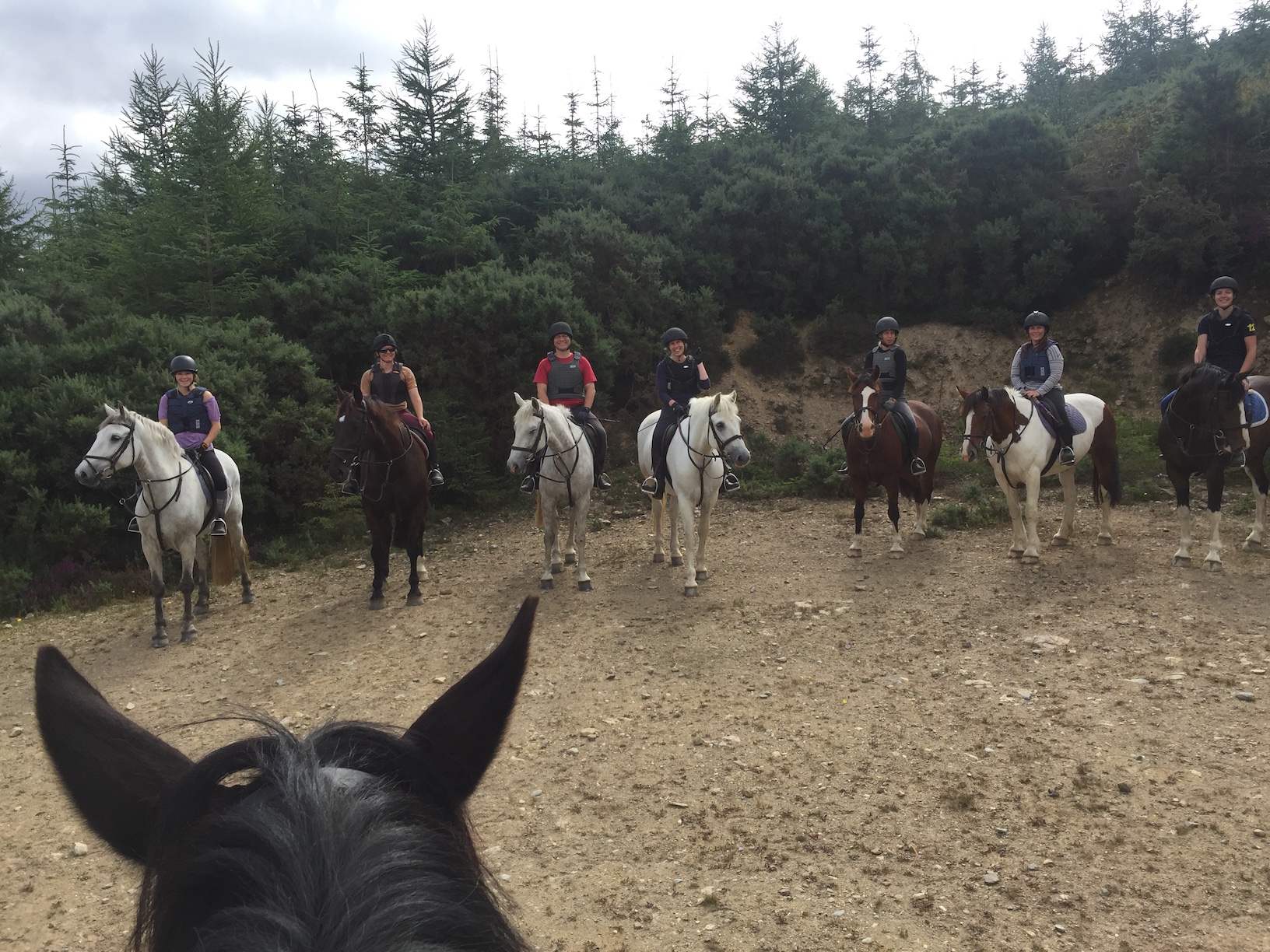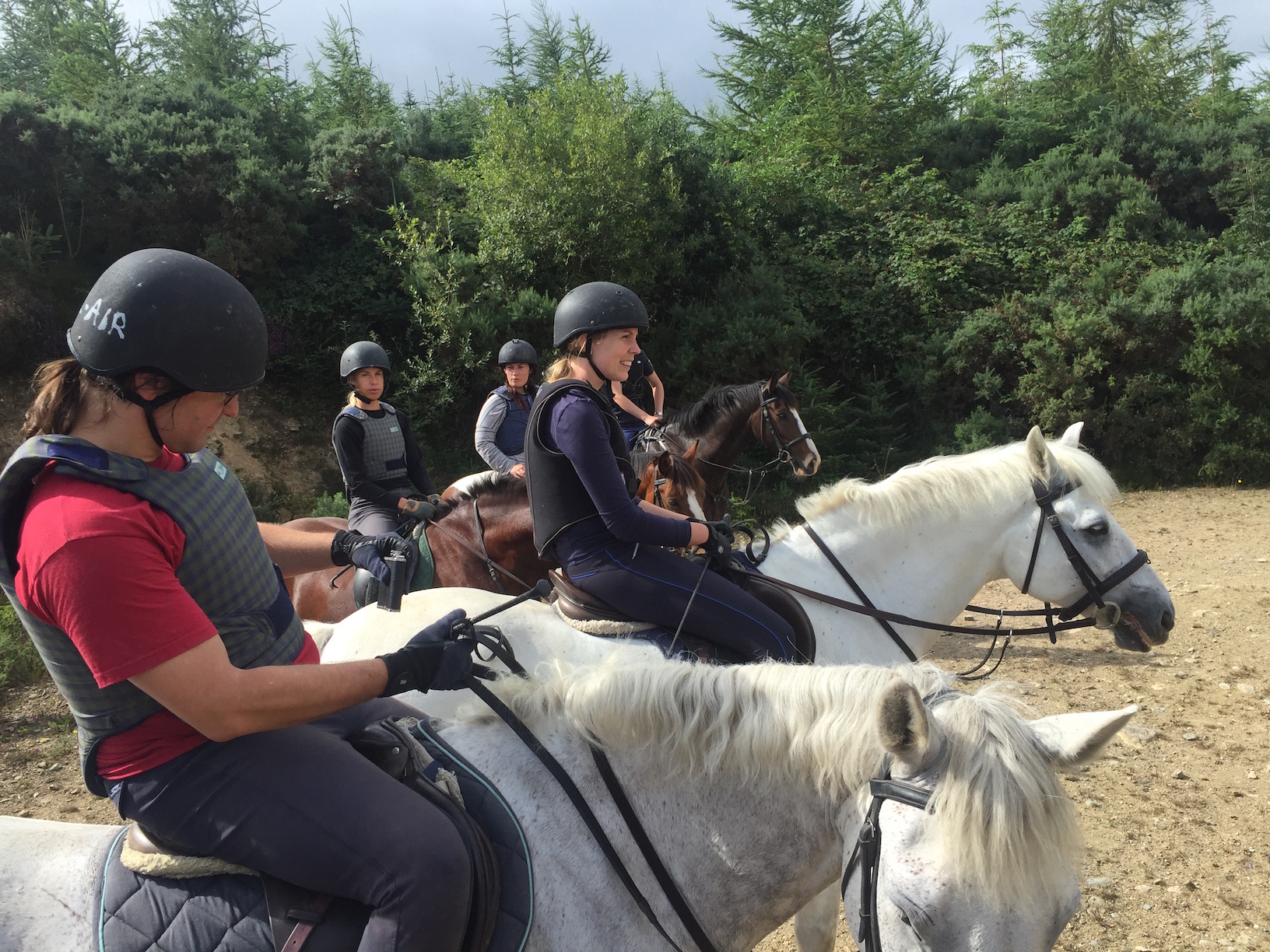 After lunch we got our last lesson. I got to ride Kilcree again, Lennart was on Luigi and Sabbe on Rocky. Helena (on Rom) and Ingrid (on Toyboy) accompanied us out in the fields. We started with the log, log, barrel and chair line, practicing riding in a good straight line and a forward canter.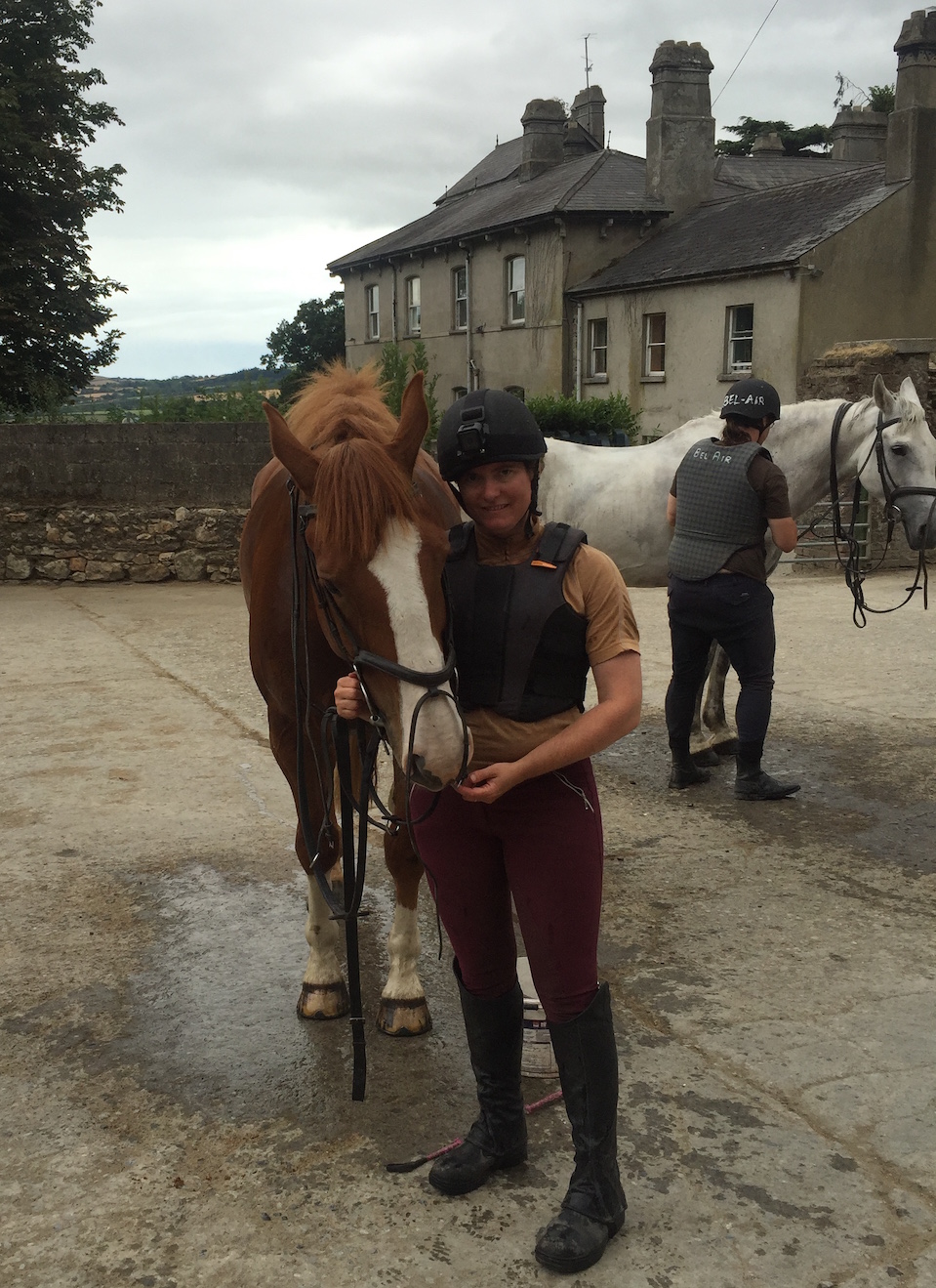 We moved on to jumping first the black fence coming out of the grove and then the logs on the right - a new fence! As we have jumped the left fence before, the horse thinks he is to jump it again and the rider needs to be very sure that he wants to go to the right. I didn't manage to convince KC to jump and he stopped twice. In the end I needed to use another horse as a leader to make him jump, making me feel like a beginner.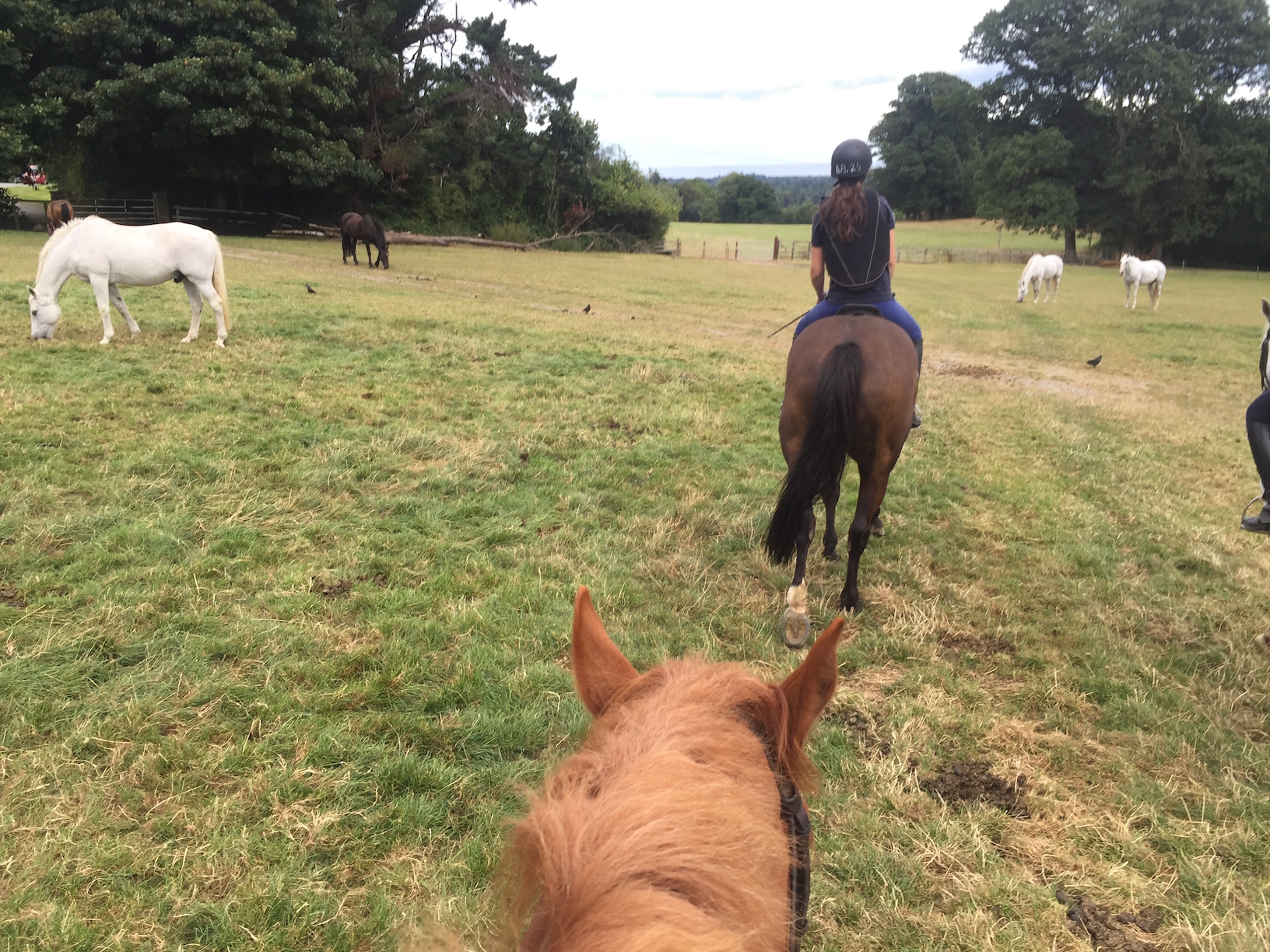 I realised just how much I need to learn to use my legs more and ride all the way over the fence. It is my responsibility to get the horse to the fence, and then it's the horse's job to get us over. When I fail at my part, the horse wont jump. I also really need to stop looking at the fence, as that puts me in a more forward position, not only making it harder for the horse to jump, but also sort of sending him to close to the fence - making the jump higher and more difficult. We finished with a jump over a couple of new logs and then a lovely canter up the field.
I was not at my best riding today, but just as you do with jumping you shouldn't overanalyse and dwell of what's been. Just to move on to the next day (or fence) and make that a better one.
The evening was spent eating, socialising and playing games. As it was everyone else's last night and they where to leave early in the morning I think we all didn't really want to go to bed.